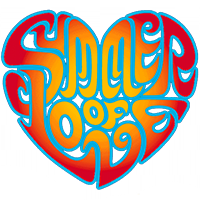 This summer, San Francisco's Golden Gate Park will host the Summer of Love 50th Anniversary concert in celebration of the "Human Be-In" that took place in 1967 and helped kick off the iconic counterculture movement of the late-'60s.
The free event will take place on June 4 at the park's Polo Fields and will feature music from 21 bands, plus 32 speakers including Native Americans and Tibetan monks.
According to the event organizers, the event stands for:
Truth and individual freedom. Freedom of expression.
Freedom to make a choice – sexually, spiritually and socially.
Our right to be different. Our right to refuse to fight without judging those who did.
Creativity, love and respect for all things. Our right to make a difference.
Our right to think independently. Our willingness to share with others.
More information on the Summer of Love anniversary celebration, along with a forthcoming lineup, can be found here.